Whether you are going to Hollywood (Disneys Hollywood Studio's that is) off on Safari (at Disney's Animnmal Kingdom) or just making that comute to work if you are like me you are always looking for the latest gadgets. Off Track Planet has a list of the 10 Most Useful Gadgets of 2010. Here is just a sample –
Solar Powered Backpack
For all those gadgets you carry now we have backpacks equipped with solar panels that can power up most 12-volt devices if needed.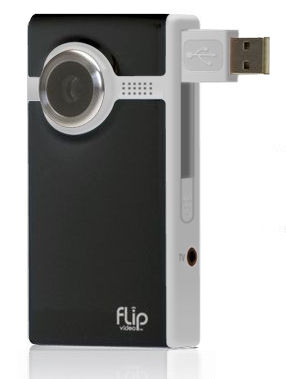 Here's a good alternative to the all-powerful digital camera. The Flip video is reasonably priced and offers good quality videos that are stored on four or eight GB memory. The device is about the size of your typical digital camera with just a little bit more girth (like your dad, only the Flip video doesn't love your little brother more).
Stash Sandals
This one's perfect for the paranoid tech nerd who thinks the government's after them. Reef's Stashsandals have a nifty little tray in the heel that slides out to hold valuables you'd rather not leave sitting on a beach towel.
See the rest here